EZ Port Drive-On PWC Lifts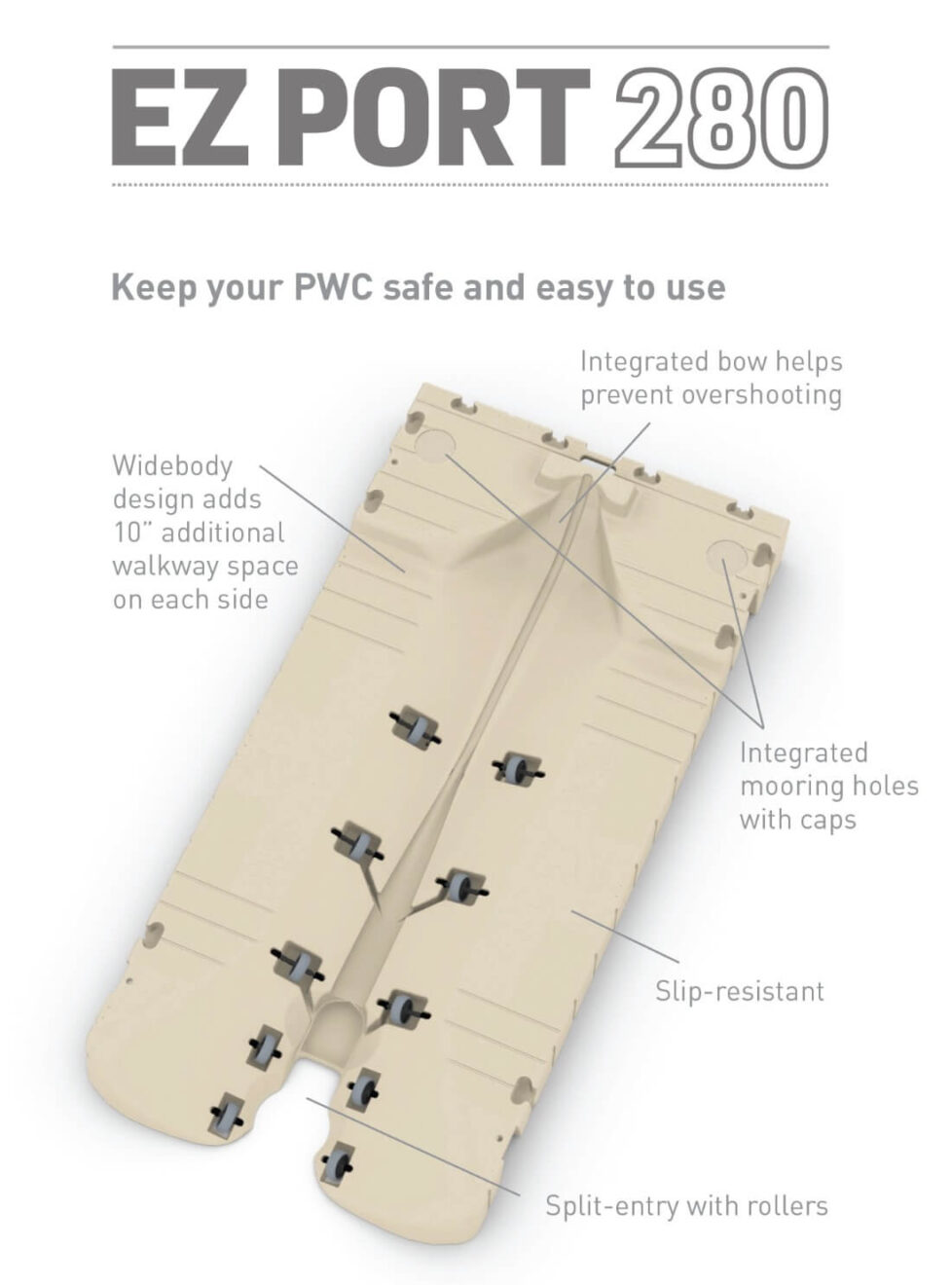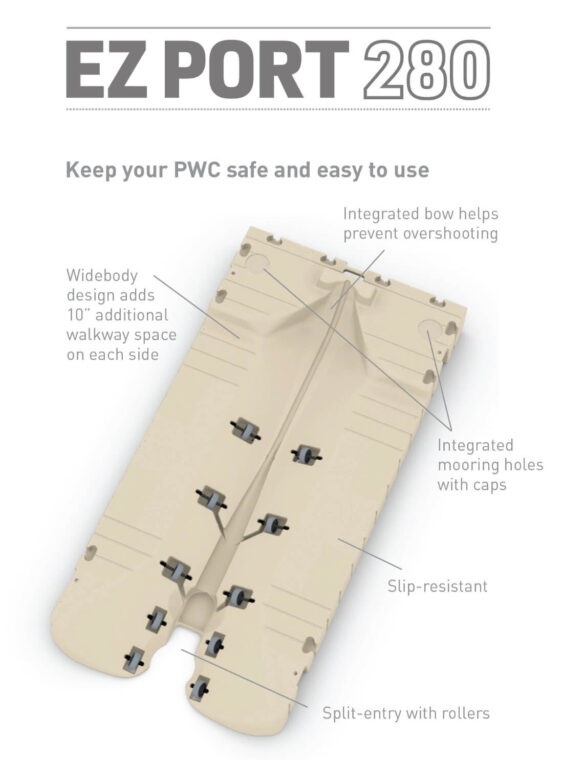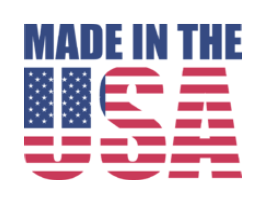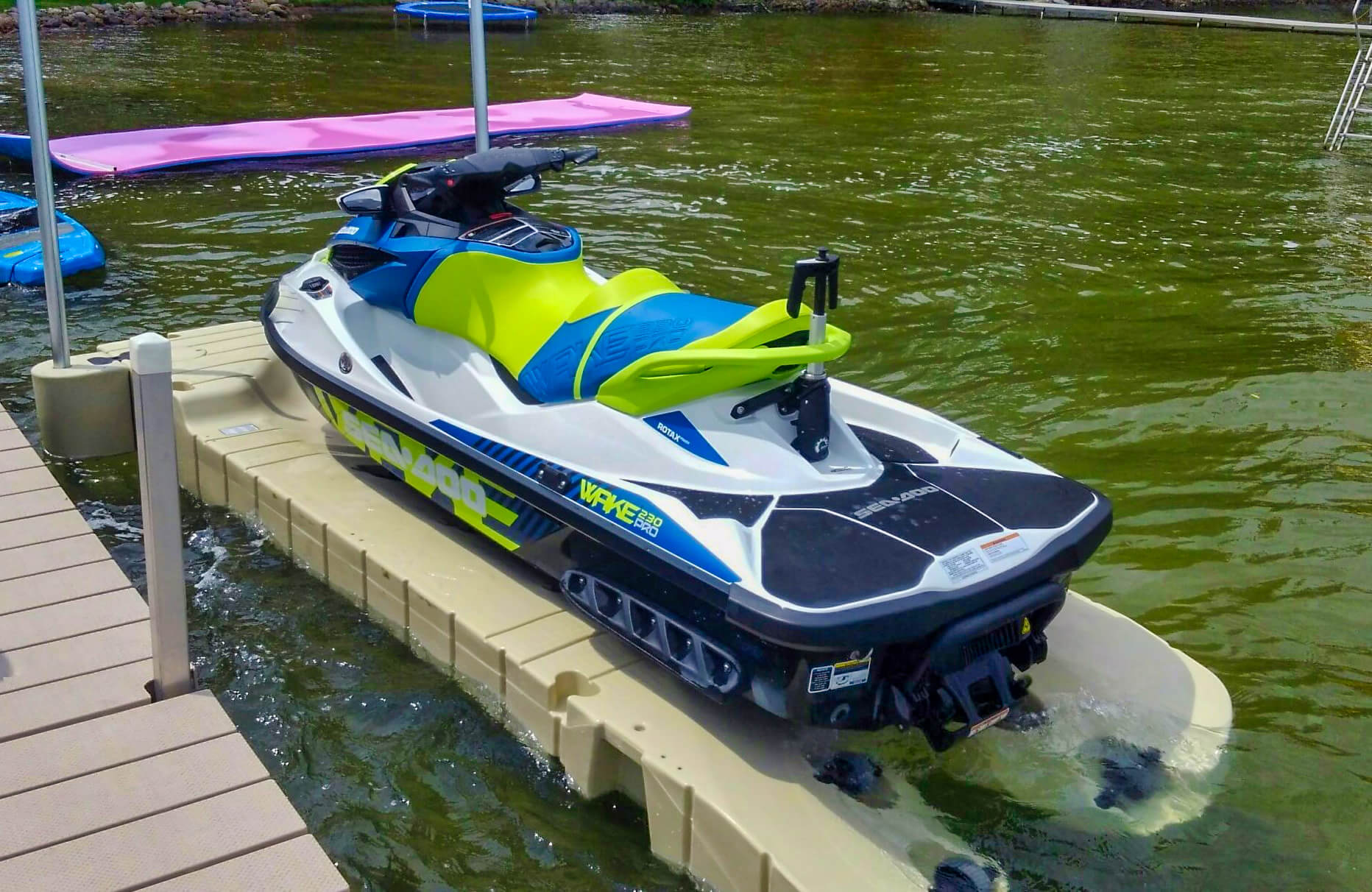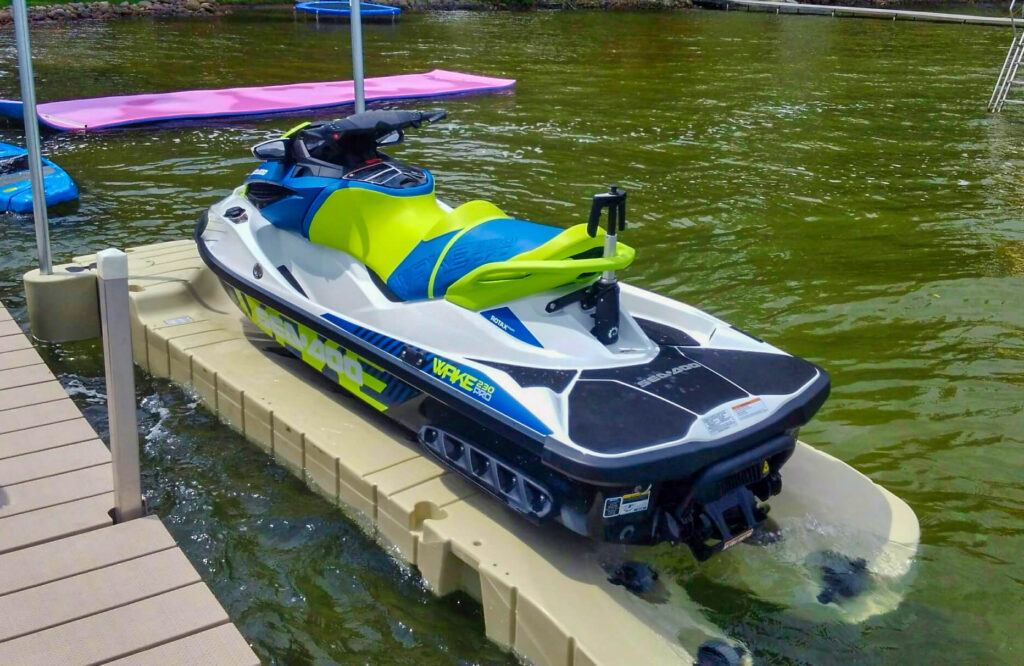 The EZ Ports are a one-piece unit that can be attached to an existing EZ Dock system or can be set up as a standalone next to your existing roll-in or sectional dock system.  These lifts adjust to changing water levels and protect your PWC from damage caused by wind or wave action.  A variety of different models - each with adjustable rollers - can support nearly any PWC. Plus, supplemental flotation is available for larger and heavier PWC's. Available in beige or gray.
EZ Port VXP
Accommodates PWCs up to 1300 lbs
Adjustable roller system - multiple PWC shapes and sizes
Weight: 335 lbs
Size: 153" x 58.5" x 14.585"
EZ Port Max 2i
Accommodates PWCs up to 1700 lbs
Easy loading
Adjustable rollers that adapt to a number of different brands & hull design
Bow stop to help prevent overshooting
Three-sided accessibility
Length: 14'
Weight: 350 lbs
Size: 168" x 58.5" x 14.625"