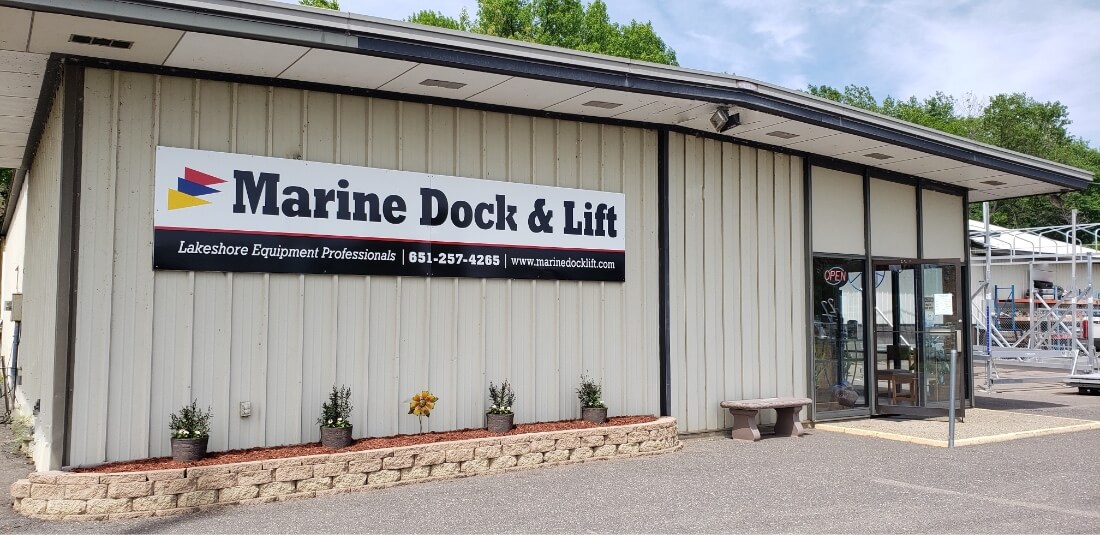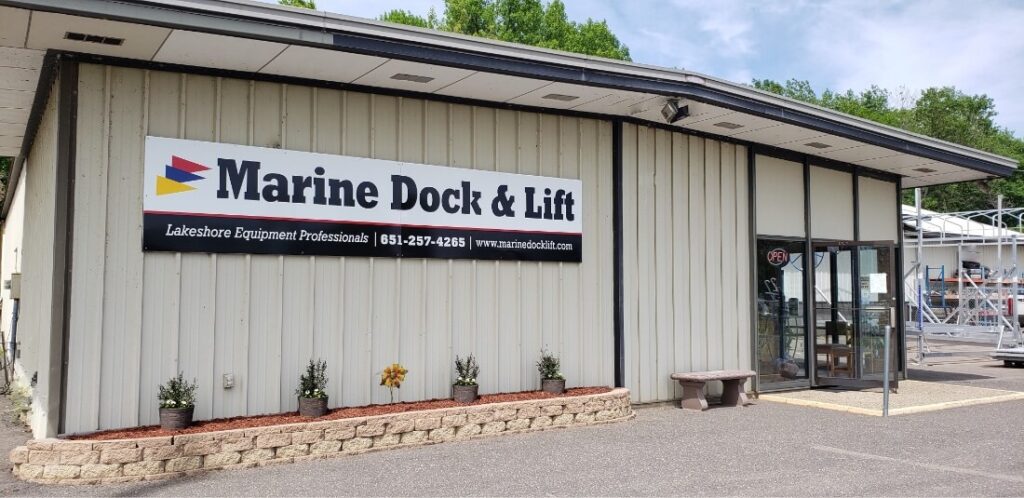 Marine Dock and Lift was founded in Jan 93. With Marine Dock and Lift, you get a company that stocks 4 main supply lines under one roof. It allows us to educate and inform our customers of the best each dock and lift line has to offer, and pick out the appropriate choice for your needs.
Use our Delivery and Install service!!
Want help with the initial set-up of your dock and boat lift?? Seasoned crews are on hand year around to properly set-up a purchase.
Lake Location
Located in the Chisago Lakes area, we are 14 miles east of I-35 on highway 8. With South Center Lake on the right side of the lake and our building on the left side, you get the feel and smells of what being on the lake is all about!!
We sell, stock and service 5 main product lines. EZ dock, Dock Rite, Voyager, ShoreMaster and ShoreStation. Having 5 product lines under one roof, allows an opportunity to compare side by side, and see the differences yourself. Each product line offers their strengths and price points. Step inside the showroom and you will find full size displays. Color swatches of the canopies allow you to match up to a boat, pontoon, or landscape background.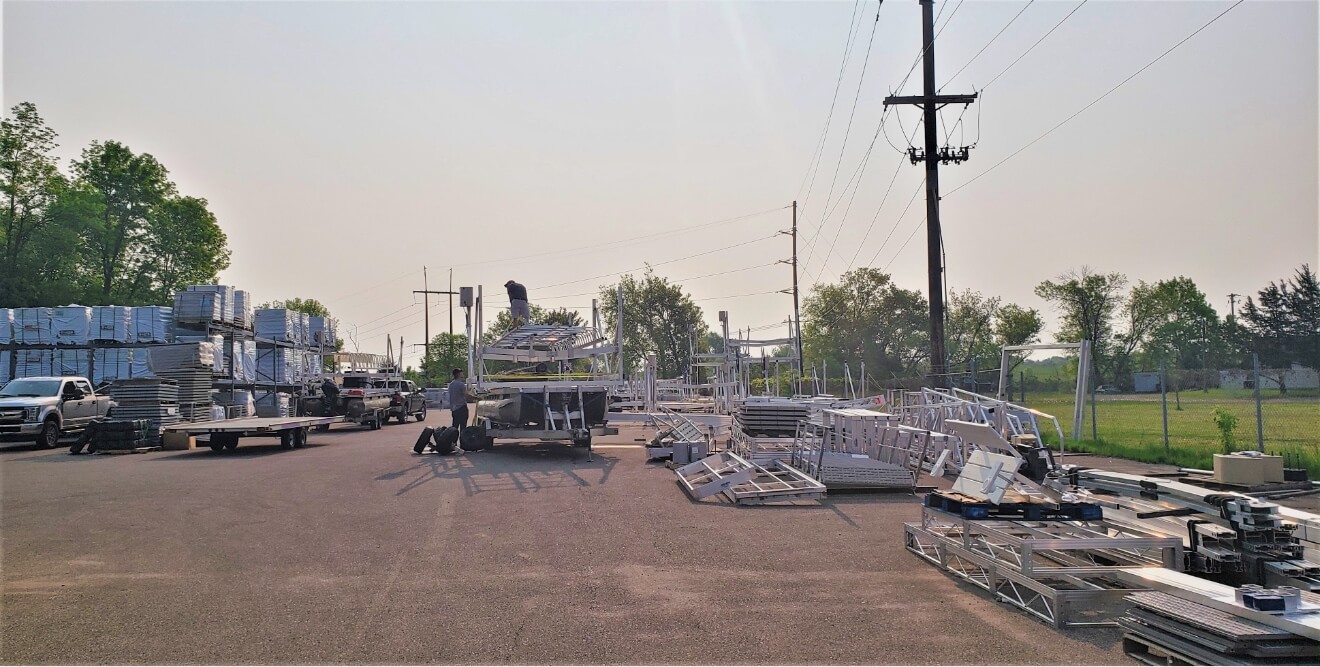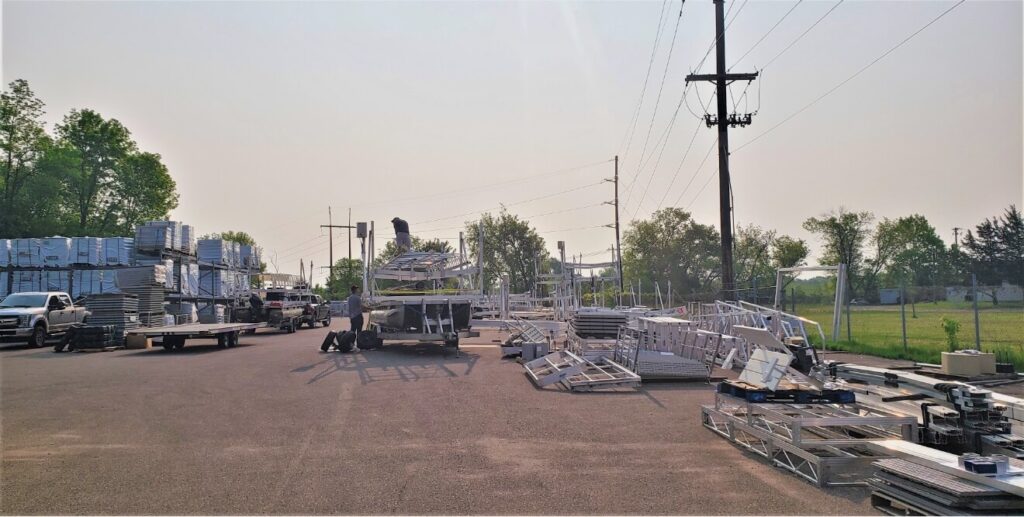 Dimensionally Challenged??
Sit down with one of our sales crew and we can generate a computerized dock and lift layout to scale size, and make sure it fits the shoreline dimensions available.
So all the material on the showroom floor looks good, but you're still not sure what would work best sitting in the water in front of your place. We set up a no cost site evaluation. This is where we hop in a truck, drive out, and if needed put waders on. The tape measure comes out, and we verify potential length of dock needed, water depths at given points, bottom conditions, is there sand, rocks, or muck to contend with. Shoreline landscape, (or lack of) is taken into consideration, and finally, any off season storage challenges. This aids in our being able to make informed suggestions, and match appropriate material for your lakeshore conditions!!
Location
We are located on Highway 8 in Center City, MN, Marine Dock and Lift is a short drive north from Minneapolis and St Paul, only 14 miles east of I-35 on Hwy 8.
Marine Dock & Lift has delivery and install service! For Specific questions, please call us at 651-257-4265.