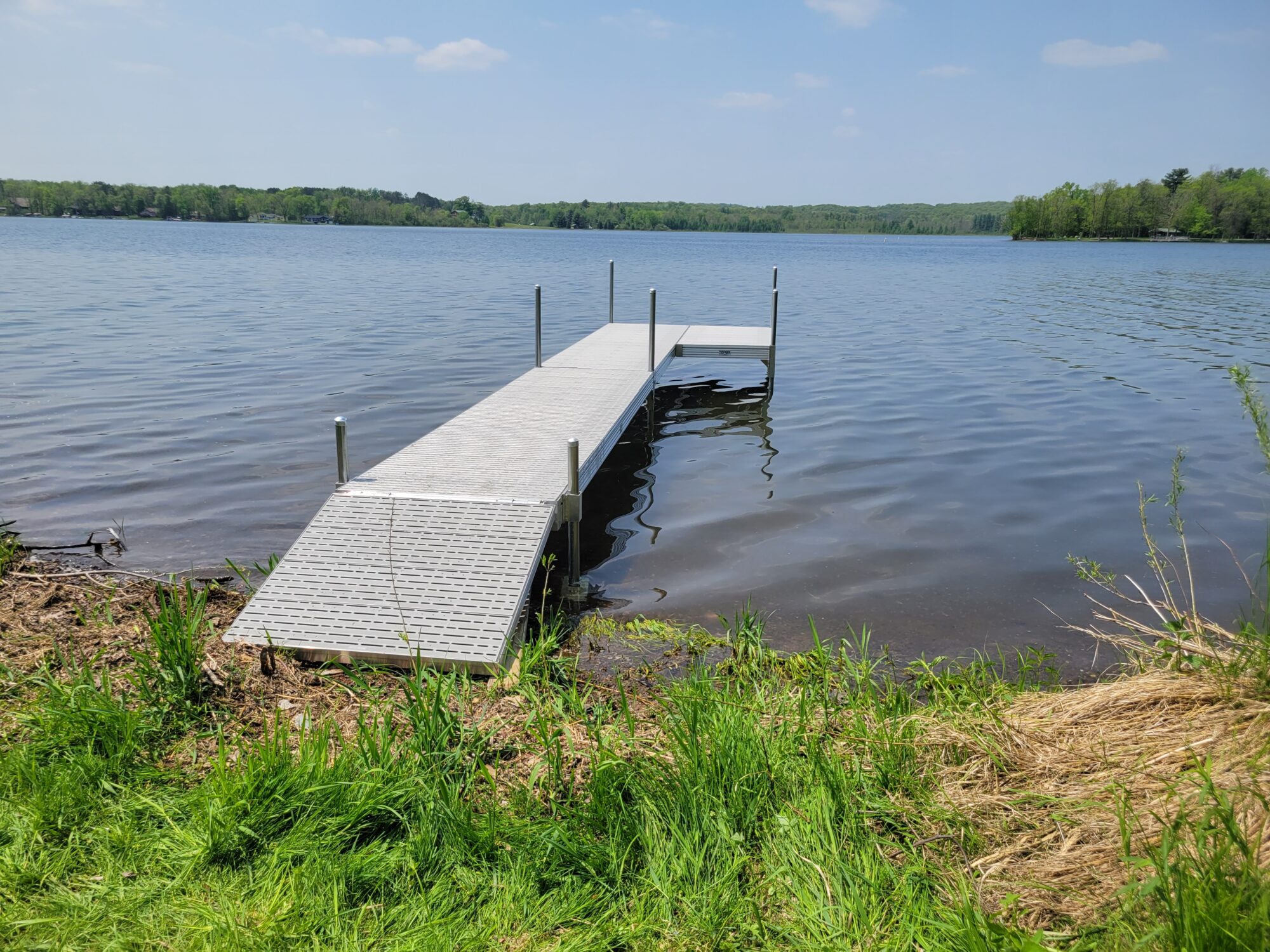 Product Features:
Lightweight, strong 6.5-inch solid side frame with clean design (all post pockets are inside of the dock frame).
Made from American-made, all aluminum, marine-grade framing.
Two center stringers between frame rails (3 stringers on 5' wide sections) and integrated corner gussets for added rigidity.
All stainless-steel bolts & brass nuts to eliminate any rusting.
With the unique side rail, accessories can be added to your dock without drilling any holes.
Easy Assembly - The Rapid Link bracket makes connecting sections together quick and easy.
Standard 4' and unique 5' wide docks come in 8', 10', 12' and 16' lengths and can be attached side by side, end to end, end to side or in any design you wish. 2' and 3' wide frames are also available.
Simple to install, level and remove.