Replacement Canopy Covers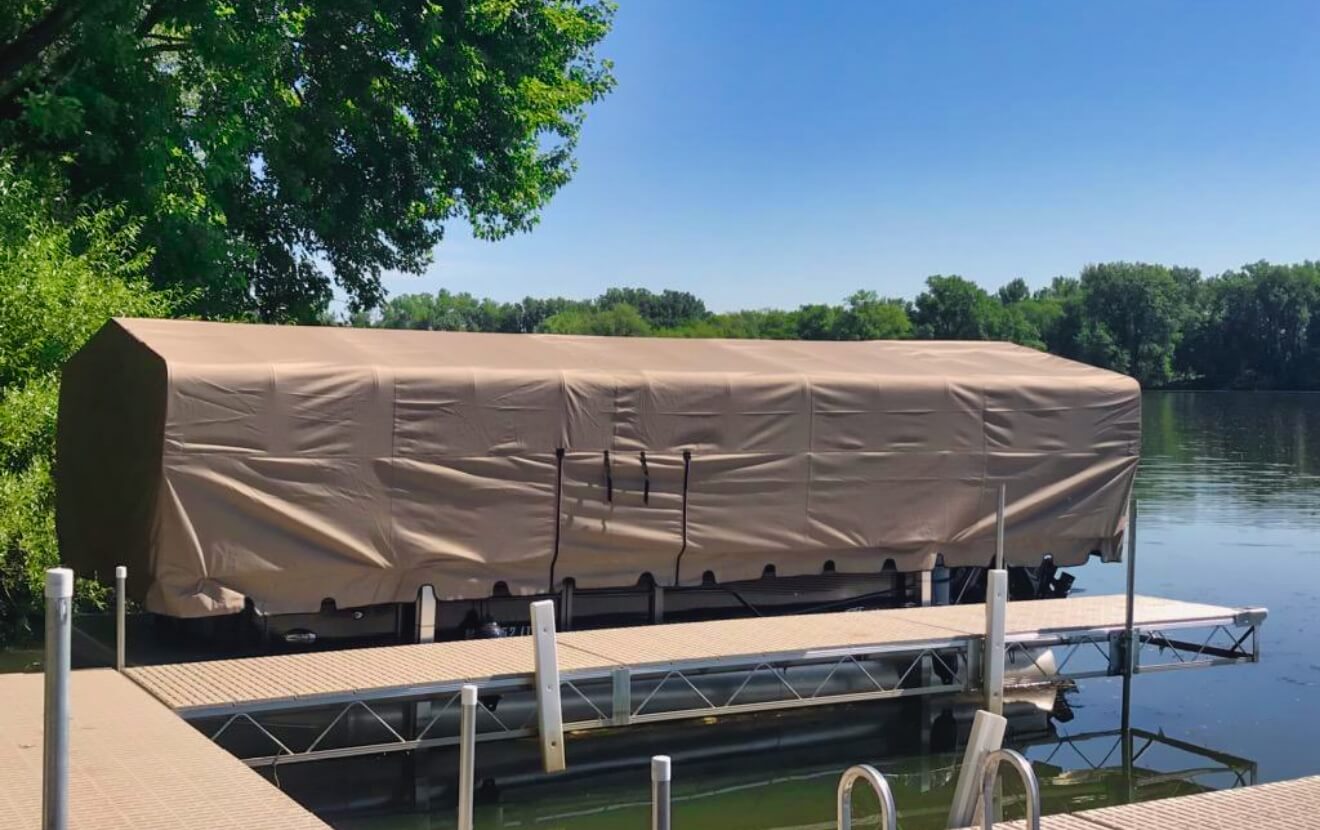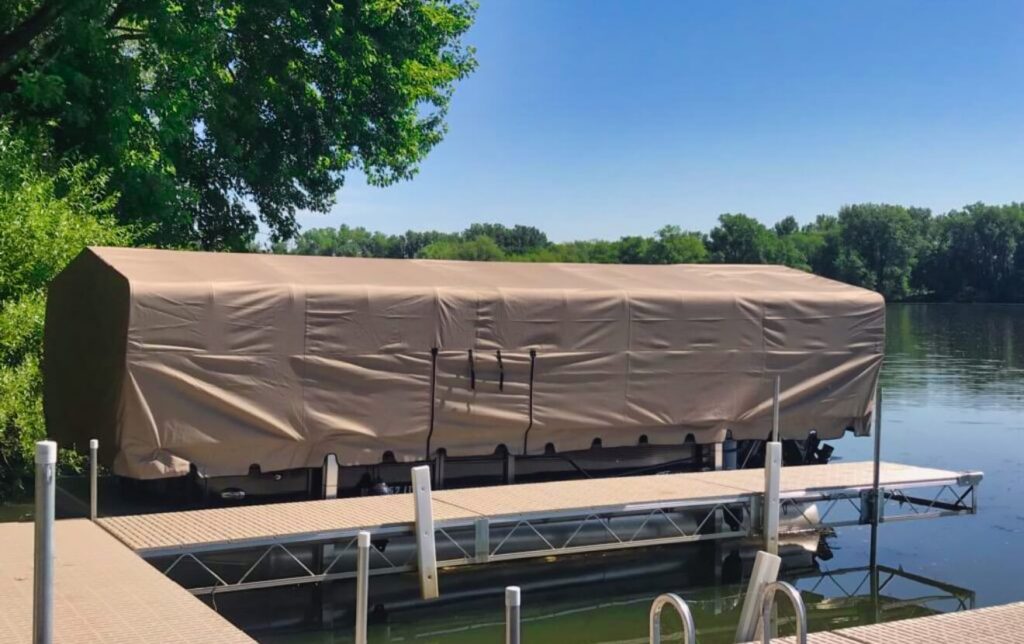 Replacement Boat Lift Covers For Most Brands
If you have a ShoreMaster, Dock Rite, Pier Pleasure, Hewitt, Newmans, Porta Dock, Floe, Harbor Master, ShoreStation, RidgeLine, Daka, Vibo, LakeShore Products or a Beach King canopy frame, we can help you with that new tarp!
We have several different canopy covers to choose from:
Shelter Rite
Durable
Heavier Weight (18 oz. per square foot)
UV, Mold & Mildew Resistance
Best Wind Whip Resistance
Waterproof
Color Retention over time is less than a cloth material unless you choose a neutral color
It is the same type of material used for Semi-Truck Tarps
HarborTime
Light weight (11 oz. per square foot)
Highly water repellent & resistant to both mildew & ultraviolet light
Acrylic-coated polyester fabric
Its Color Retention is better than a vinyl cover
You could get some seepage over time, with heavy rains
WeatherMax
Lightweight (8 oz. per square foot yarn fabric)
Water-repellant HydroMax ™ finish
Good Color Retention
Sharp edges can tear material easily
Hydro-Fend
Light Weight Polyester (8 oz. per square foot)
Water Resistant
Good Color Retention
Rec-Water
Cloth & Vinyl all in one
Heaviest of all tarp materials
Good Color Retention
High Resistance to Abrasion
Waterproof
Call us at 651-257-4265 for Color Samples!!
How to measure your frame
Click on your canopy frame below and use the measurements of A, B, C & E to determine the size for a replacement tarp.  If you do not see your manufacturer's information below give us a call and we will help you!
A - Overall length of frame
B - Inside width of frame
C - Length of side rails (not including ends)
E - Outside width of frame
ShoreMaster