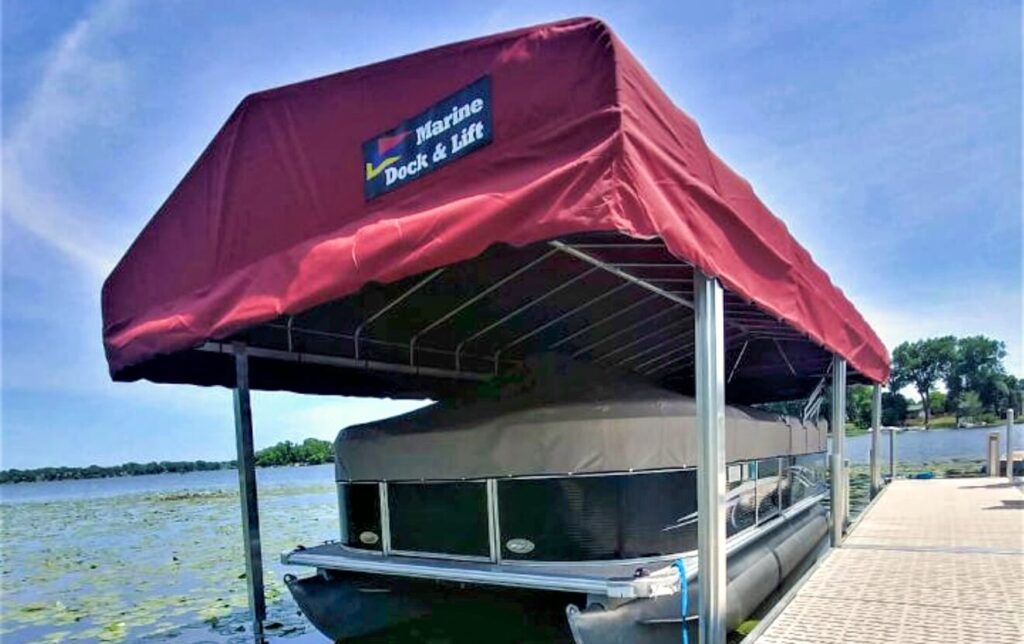 Marine Dock & Lift offers free-standing canopies that provide protection from the elements without a lift or dock to support the canopy.
Free-standing canopies are used in situations such as shallow water, (too shallow for a free-standing lift to work) soft bottom, (free standing lift sinks in or is difficult to install or remove) or for a customer that does not want the expense of a free-standing lift.
Canopy frames are supported by 6' adjustable aluminum uprights. These uprights are held in place by a 10' round steel anchor pipe that is augured into the ground 3 to 4 feet using a pipe wrench. Depending on the length of the canopy, wind, and wave action of the location, we use 4, 6, or 8 uprights to support the canopy frame. The aluminum uprights then get bumpers attached to them to protect them from the boat or pontoon.
As with the canopies we supply for boat lifts, various colors and cover materials are available depending upon customer preference, and or area of usage.