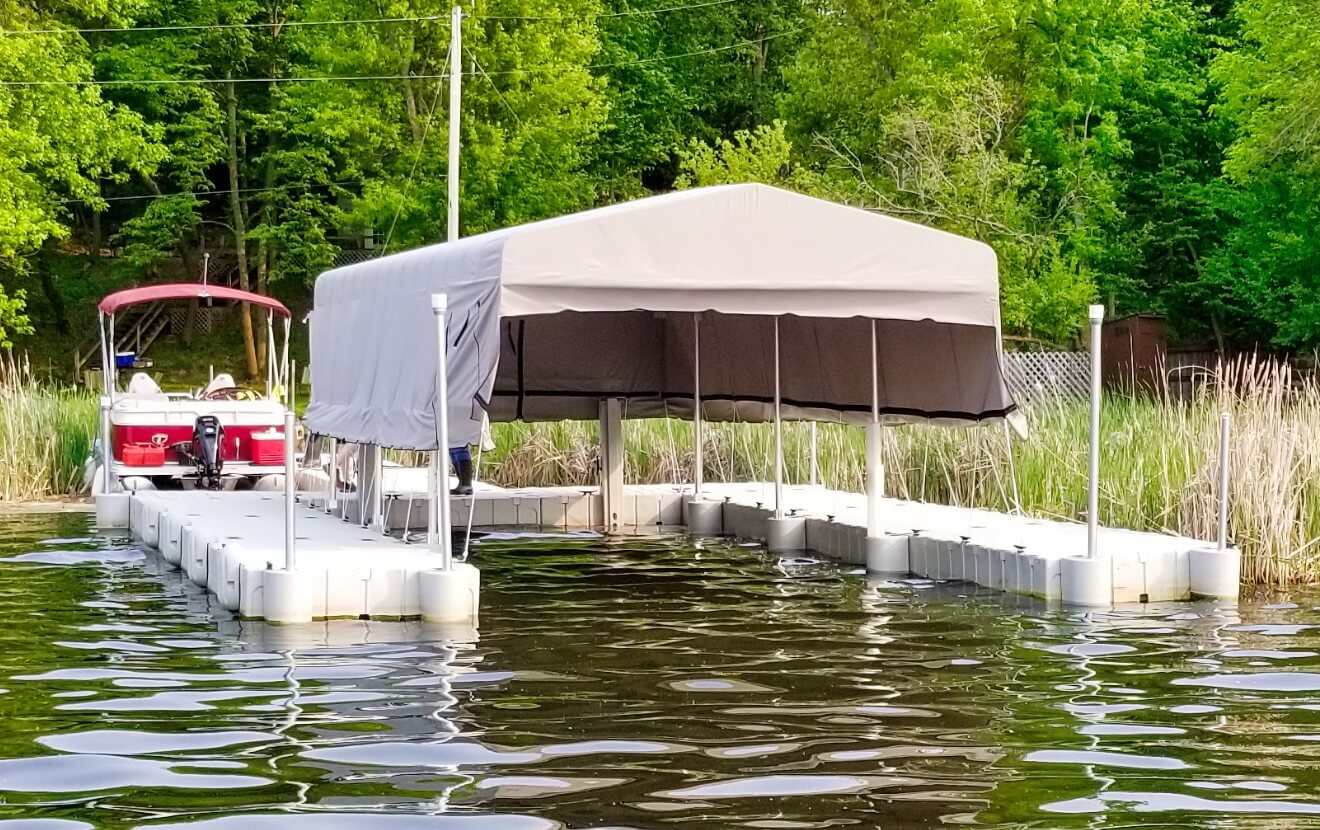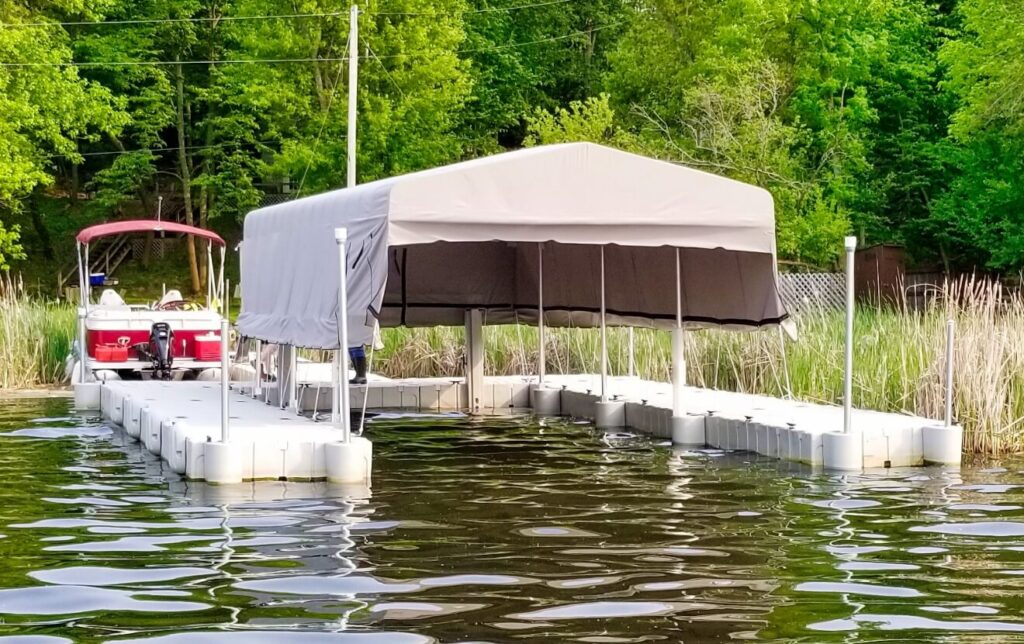 Marine Dock & Lift offers floating canopies that can span openings over floating dock sections.
The objective is to offer protection from the elements, without needing a lift to support the canopy.
In the photo above the canopy is supported by 6 canopy support posts.  The support posts sit inside of brackets attached to the floating dock.  Depending upon the height of the boat or pontoon, we adjust the height of the support brackets to obtain the proper clearance.  This ensures maximum coverage for the watercraft.  As the boat or pontoon is floating, and with a floating dock, the canopy is always at the same height as the boat. Once set for the boat, it does not require adjustments throughout the boating season.
In this application, 6 support posts are used as the canopy length is 28 feet.  In 24 feet or less 4 support posts are used.  Canopies with longer dimensions (we have gone to 40 feet) then we use 8 support posts.
As with the canopies we supply for boat lifts, various colors and cover materials are available depending upon customer preference, and or area of usage.
While many floating canopies are set up where no lift is required, we are still able to offer floating lifts along with canopies over them.